Michelin Pilot Sport Cup 2 Tyres Available in Broadord, Isle Of Skye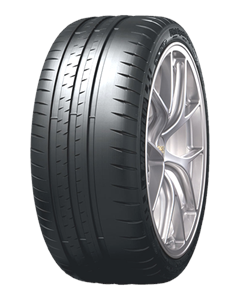 Pilot Sport Cup 2
Beyond 50% more laps and faster thanks to technologies from Endurance Competition
… and with MICHELIN Total Performance, more performances brought together
Bi-Compound Technology
Exceptional dry grip
Improved dry lap time consistency
Distribution of two different compounds between the Exterior and Interior parts of the tread.
Exterior side: a "High Molecular Chain" elastomer of the right hardness for high grip; offering exceptional dry grip in tight bends.
Interior side: a more rigid elastomer for precise steering and driving control
Track Longevity 2.0® technology
Slower wear of the outer shoulder
Reinforced external shoulder
For improved endurance / track longevity
Deeper Tread
WET grip: Delay Aquaplaning
Improve safety on WET road
+20% deeper tread
Sorry, we currently do not have any tyres with the Pilot Sport Cup 2 pattern in stock.
Contact us to see if we can order these in for you.